Pricing
Customized Pricing for a Customized App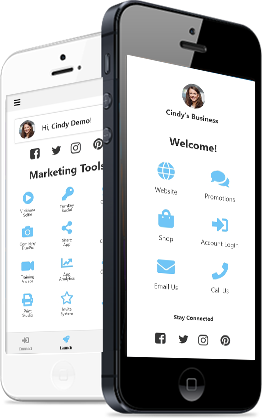 Our Integrated Mobile Platform is rich with features and functionality that can be customized to suit your organization's needs, which is why our pricing is customized, too.
The Integrated Mobile Platform pricing includes a monthly fee based on the number of distributors and customization of the app as well as a one time setup fee for the design services and publication to the Google Play and Apple iTunes stores.
Contact us to learn how you can add value to your business with this easy-to-use,
powerful platform and to discuss pricing.
Back Office & Third Party App Integration
Social Media Integration
Enterprise Security
Smart Web to App Synchronization
Enterprise App published to Google Play Store and Apple iTunes Store
No App Store Approval
(for Distributor and Customer Apps)
Instant App Form to create Distributor
Apps and Customer Apps
Master & Distributor Apps
Unlimited Downloads
Unlimited Push Notifications & History
Real-time Analytics
Native Device Features
Customizable App Menu
Custom App Widgets and Plugins
Visual Editor (for Customer/User Apps)
Instant Updates
Webinars
Training Videos
App FAQs
Tech Support
Contextual Helpers
Dedicated Success Expert for Onboarding & Training
1-314-433-3222
(M-F 10 a.m.-4 p.m. CST)
1878 Craigshire Road
St. Louis, MO 63146 USA
© Copyright 2016 AppNotch, LLC.