What we believe.
Be authentic. Be world class. Team first.
Meet Our Leadership Team
We are a team of dedicated professionals committed to customer success.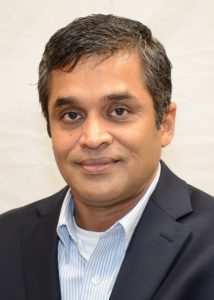 Laxman Sankaran
Founder & CEO
Entrepreneur, product strategist and architect with 18 years hands-on experience in delivering and managing web and mobile solutions for Enterprise and on Cloud. Proven record in achieving business objectives by actively managing and mentoring talented technical teams. Launched two innovative and high-end SaaS products for Mobile and Frameworks. Effective in speed to market, R&D, managing multi-cultural highly skilled and knowledgeable technical and business development team spread across three countries. Transforming concepts into working prototype, building and launching successful end-user products in record time. http://AppNotch.com http://NativLabs.com
AppNotch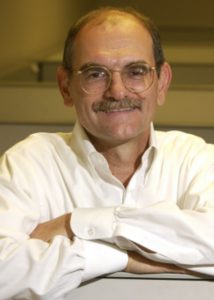 Ronald King
Co-Founder and Board Member
A Myron Northrop Professor of Accounting at Washington University. He is the Director of the Center for Experiential Learning and has previously has held leadership positions in the Business School. He has taught Executive MBA courses in St. Louis, Kansas City, Denver, Shanghai, and Mumbai programs. He has made academic and policy presentations at over 75 universities in more than 15 countries. Ron received the Distinguished Faculty Award at Washington University's Founder's Day in 2012.
Dr. King is an angel investor and has served as a board member for several companies. He specializes in customer science, business metrics, and organizational governance. He has consulted with scores of entrepreneurs and start-up aspirants over the past two decades. At Appnotch, he works with the team on sales and product strategy, accountability metrics, and governance.
AppNotch
Our vision is to democratize mobile app technology to make it simple, fast and affordable for everyone.
Our mission is to develop tools to make "Big Company" mobile app technology accessible and cost effective.
86% of small business say they want a mobile app.
The founders of AppNotch, who have been developing mobile apps for Fortune 50 companies, saw firsthand the cost of planning, designing, developing, and maintaining mobile apps. Developing an iOS and Android mobile app can cost thousands to tens of thousands of dollars and take months to develop. In the end, these apps couldn't offer positive ROI. For these reasons, mobile apps were not a viable marketing solution to small businesses. Even large enterprises were selective with mobile app projects they will launch, leaving many great app project ideas undeveloped. With the goal of making mobile apps available to both small businesses and enterprises in a short time frame by using existing websites, AppNotch developed its proprietary mobile app converter software (a patent-pending solution).
"It was so easy to get my app, I just went to the link and inserted my Company website address and AppNotch sent me my mobile app link in minutes. I just share that app link with everyone I meet."
– Laurie Meyer, IBO
"Wow, this process could not have been easier. They took my website and turned it into a mobile app and helped us put it on the Google Play & Apple App Store. How cool!"
– Dave Bracken
"I purchased this app because of the Google ranking system for 2016. The customer service has been AMAZING!!"
– Katie Patton
"This app is the best I have seen after reviewing over 10 different app systems. It was so easy to create an app that mirrors my website with just a few steps. The customer service has been remarkable. I highly recommend this company."
– Colleen Weatherbee